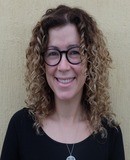 Ana Lorena Ruano, Editor-in-Chief
Ana Lorena Ruano is a researcher at the Center for International Health at the University of Bergen, Norway.
She received her doctoral education at Umeå University in Sweden and was trained as a sociologist at the Universidad del Valle de Guatemala. Dr Ruano's work uses qualitative methods and a human rights-approach to the study of equity in health, indigenous health, maternal health, health system strengthening, participation, and accountability in low and middle-income countries.